Can I Pay Off My Car Loan Early to Avoid Future Interest?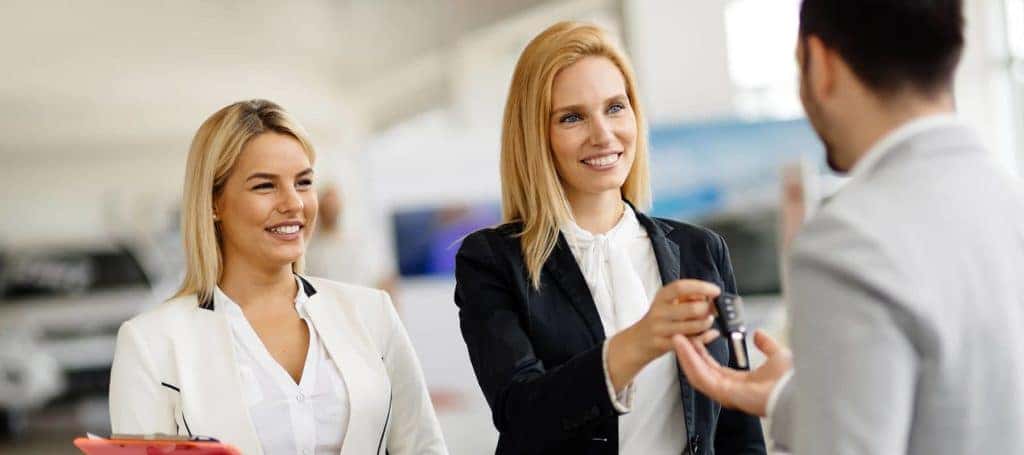 Smart car-buyers always look for ways to save, especially when it comes to interest payments. When you think about how much you'll owe in interest by the end of your loan term, you might think: "Wait… can I pay off my car loan early to avoid future interest?" The answer is yes. In fact, paying off your car loan before the end of the loan term is a great way to reduce your interest payments! Paying off your loan early takes focus and dedication, but the results of eliminating debt faster than anticipated will be great for your financial health. If you'd like to look into this possibility, read the guide below from the financing experts at Rusnak/Pasadena!
What Happens When You Pay Off a Car Loan Early
If you feel like your car loan and its accumulation of interest payments are all that stand in the way between you and financial freedom, it makes a lot of sense to ask, "Should I pay my car off early?" If you're trying to decide whether the discipline of paying early is worth it, remind yourself of the benefits. With some careful budgeting, Pasadena and Los Angeles drivers can take the fast lane to financial freedom!
Does Paying Off a Car Loan Early Avoid Interest?
The sooner you finish paying off your loan, the soner interest stops accumulating. Even adding just an extra $50 to your loan payment each month can work out to thousands of dollars of savings in interest payments. Try running the numbers with the help of a finance expert to find out exactly how much you can save by paying a little extra every month. If you're thinking about your next car, remember that you can have a luxury driving experience even if you're on a budget with a used Porsche, or by opting for a lease special!
Paying Off a Car Early Helps you Save for the Next
Going above and beyond on your monthly auto loan payment is a smart way to upgrade your next driving experience. You'll have the option to put those saved interest payments toward a down payment on your next vehicle — and improve your credit score at the same time. In the process, you'll get into a cycle of saving that will serve you well throughout your financial life! Find even more value at Rusnak/Pasadena, where Glendale drivers can always find special offers on top-quality Porsche vehicles like the 718 Boxster.
Explore Car Loan Options with Financing Experts at Rusnak/Pasadena!
If you've asked yourself, "Can I pay off my car loan early to avoid future interest?" — but you're still uneasy about committing to higher monthly payments, it's a good idea to learn about your options. Discuss your financial goals with an expert at the Rusnak/Pasadena finance center and explore car-buying tips and tricks to save money where you can as well as learn about comprehensive vs. collision insurance, Porsche leasing, and more. If you're looking for your next car in Los Angeles, fill out a financing application to get started today!
Want to learn more with our team of experts? Be sure to read up on our favorite La Canada restaurants and Santa Anita hikes.