Your Guide to the Best Santa Anita Canyon Hikes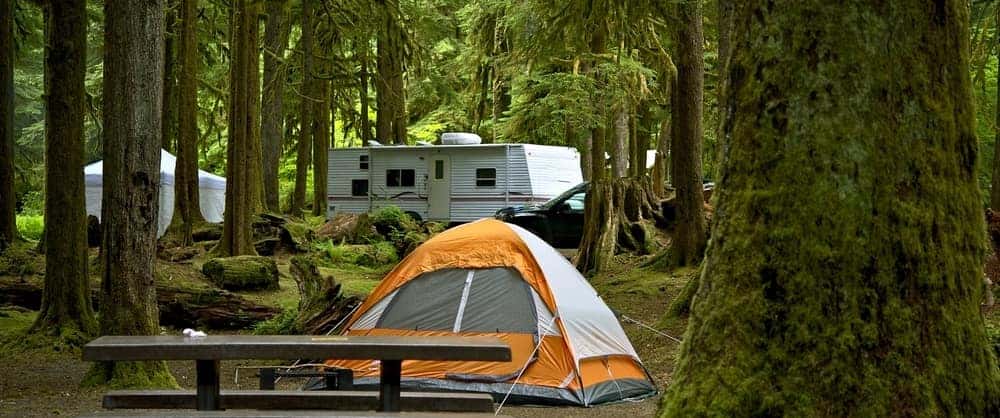 Whether you're on foot, with your dog, on horseback, or bicycle, Big Santa Anita Canyon has a wealth to offer explorers from Pasadena, Los Angeles, and beyond. With so many vistas and gorgeous trails to choose from, you may need help picking the perfect Santa Anita Canyon hike. Explore the possibilities for your Santa Anita Canyon hike with Rusnak/Pasadena!
Hermit Falls
Coming in at 2.6 miles, this moderate trail that leads you through beautiful oaks and ferns to the bottom of the canyon, where you'll find your fellow hikers enjoying a dip when the water is high enough. This trail takes you far away from the crowds relatively quickly, so is a great contender for a short hike.
Sturtevant Falls Trail
Sturtevant Falls, a 50-foot waterfall and one of the most breathtaking places in all of the San Gabriel Mountains, is the main highlight of this popular trail. A little longer than the Hermit Falls trail, this relaxing loop starts at Chantry Flat and could be crowded on big vacation days, so try to get there early!
Mount Zion Loop
Many visitors from both Arcadia and Glendale love to go for an early-morning jog on this beautiful trail. You'll see a lot of stunning Santa Anita Canyon trails on this difficult path that takes you up to some stunning mountain views.
Gabrielino Trail
At 28.8 miles, this difficult trail is storied and not for casual hiking day-trips. But for those who want to spend a couple of days backpacking and enjoy one of the many camping sites along the way, this point-to-point trail offers immersive beauty in the Santa Anita Canyon and a mild introduction to long hikes.
Discover More Pasadena attractions with Rusnak/Pasadena
Rusnak/Pasadena wants to help hikers and drivers from Pasadena to Los Angeles learn more about the wonderful city we call home. If you're tired from hiking in the Santa Anita Canyon, try these exhilarating joyrides or one of these amazing restaurants. And please contact us with your own Santa Anita Canyon hike tips, and learn more about us or even the Porsche Cayenne off-road build online.
Learn More With Rusnak/Pasadena
What can you expect from the interior of the Porsche Panamera? Whether you opt for the sedan body style, the spacious Executive upgrade, or the Sport Turismo hatchback, you'll love what you find inside the cabin! Our in-depth guide to the 2023 Porsche Panamera interior covers everything you'll need to know about the latest model…

The 2023 Porsche Panamera looks just as good as it feels to drive, and nothing compares to the feeling of bringing home a powerful new sports car in your very favorite color. As any driver familiar with Porsche will know, the brand offers its iconic models in a stunning range of colors—and the Panamera is…

2022 Models Displayed The new Porsche Macan captures attention wherever it goes, and if you're searching for a high-powered and luxurious SUV, then you can't afford to overlook what it has to offer. We know that one of the most exciting parts of choosing a new vehicle is picking out the perfect paint, and…