What are the Best La Canada Restaurants?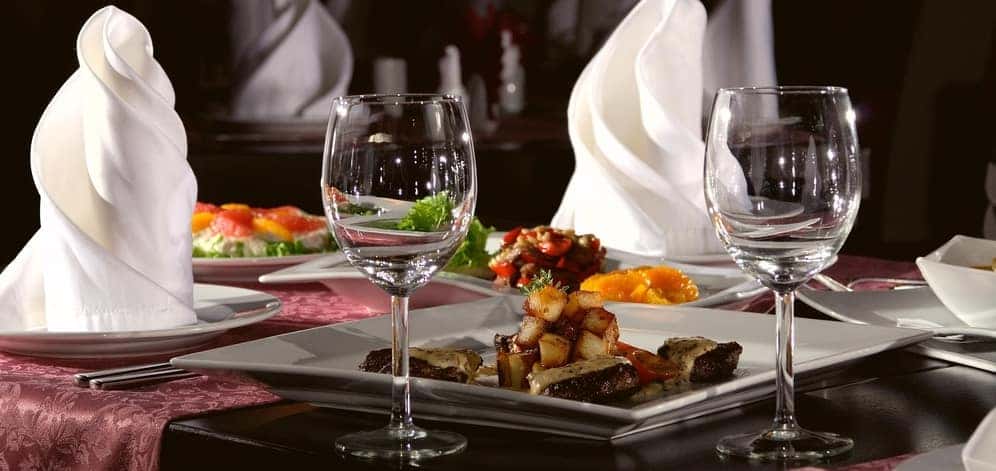 ---
---
Whether you're dropping in from Los Angeles on a work lunch or introducing Arcadia family to our local offerings, La Cañada restaurants showcase some of the best culinary delights in the area. And whether you're craving a hearty bowl of ramen or a fresh watermelon salad, this town has something for any appetite. Take a look at our top four must-visit restaurants for visitors to the La Cañada area, and get ready to show up for a great meal in your new Porsche.
Honeybird
Located at 714 Foothill Boulevard, Honeybird has gained a serious following with Glendale foodies for its legendary fried chicken. Brined for 28 hours with a special blend of Honeybird herbs and spiced, there's no better La Cañada restaurant when you're craving a freshly fried chicken. Plus, sides like 5-blend mac and cheese and applewood-smoked biscuits with maple vanilla butter round out any meal. But don't miss out on the salted honey pie for dessert before you slip away in your new Panamera.
The Proper Restaurant and Bar
A modern gastropub with a new American flair, the Proper Restaurant and Bar is an innovative gastropub that's perfect for new flavors. Stop by 464 Foothill Boulevard to soak up the ambiance and enjoy unique twists on classic dishes, like bacon deviled eggs and honey-truffle chicken, along with handcrafted cocktails. But even though The Proper offers refined tastes, it's also a kid-friendly establishment – so bring the little ones along in your Porsche Macan or Cayenne.
The Mission Barbeque
Did you know that some of the best barbecue in the area can be found at the La Cañada Farmers Market? The Mission Barbecue serves up tasty, low-and-slow barbecue with pride. Customers rave about the Texas-style brisket, pulled pork, ribs, and more. Between the exceptional smoky flavor and mouthwatering texture, there's no need to go anywhere else for barbecue! Additionally, the business donates a portion of all sales toward feeding the homeless in Los Angeles – so feel free to order an extra side.
Kotsu Ramen and Gyoza
When that ramen craving hits, nothing else will do. And luckily, the folks at 712 Foothill Boulevard are prepared at Kotsu Ramen and Gyoza. Bringing Hakata-style cooking to the La Cañada restaurant scene, these Fukuoka chefs pride themselves on their Tonkotsu ramen – simmered for 12 full hours every day. In addition to the flavorful ramen options, the gyoza is fried to perfection with a spicy kick.
Make a Reservation and Enjoy La Cañada With Rusnak/Pasadena
Now that you know the best La Cañada restaurants, why not plan your visit? Contact us at Rusnak/Pasadena in Pasadena for any auto-related advice. Whether looking for the best joyrides around Pasadena, Santa Anita hikes, Pasadena restaurants, or the new Porsche 911, we're here to help!
Learn More With Rusnak/Pasadena
What can you expect from the interior of the Porsche Panamera? Whether you opt for the sedan body style, the spacious Executive upgrade, or the Sport Turismo hatchback, you'll love what you find inside the cabin! Our in-depth guide to the 2023 Porsche Panamera interior covers everything you'll need to know about the latest model…

The 2023 Porsche Panamera looks just as good as it feels to drive, and nothing compares to the feeling of bringing home a powerful new sports car in your very favorite color. As any driver familiar with Porsche will know, the brand offers its iconic models in a stunning range of colors—and the Panamera is…

2022 Models Displayed The new Porsche Macan captures attention wherever it goes, and if you're searching for a high-powered and luxurious SUV, then you can't afford to overlook what it has to offer. We know that one of the most exciting parts of choosing a new vehicle is picking out the perfect paint, and…