How to Clean a Car Windshield Inside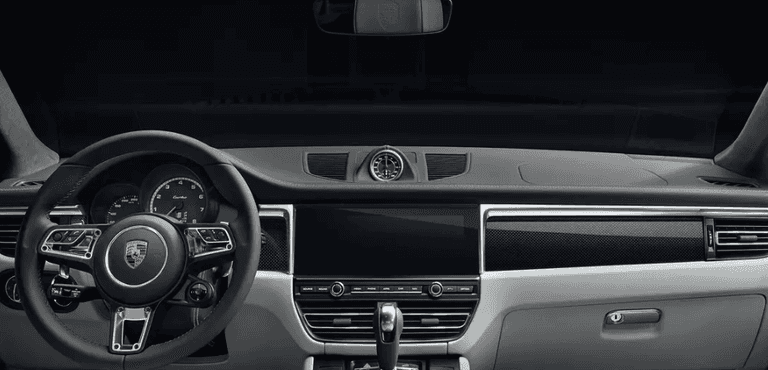 ---
---
Have you recently washed your new Porsche, only to find that there's still a haze in your windshield? If so, you likely need to learn how to clean a car windshield inside! When you're ready to see how to clean a car windshield, our team has outlined all the key steps and materials you'll need to get the job done. For more tips on car maintenance, be sure to check out our Porsche auto service tips to see how we can help keep your Porsche running strong through Los Angeles. In the meantime, we're here to answer questions like "Can you use Windex on car windows?" below!
Can You Use Windex on Car Windows?
One of the most frequently asked questions on the subject of cleaning car windshields is, "can you use Windex on car windows?" The short answer is in fact, yes. However, there is a caveat that may affect vehicles in the Arcadia and Glendale areas. In cars with tinted windows, Windex may cause damage. While there's evidence that the ammonia in Windex will not cause damage to window tints done by the factory, it's not recommended to use Windex on tint installed by a third party. Furthermore, Windex is also known to leave streaks if not cleaned properly. It's because of these two factors that most Rusnak/Pasadena Porsche customers choose to eschew Windex entirely.
How to Clean a Car Windshield Inside: Items You'll Need
Using paper towels on your windshield can leave up lint, smear, or even cause small scratches, leaving you with a permanent haze instead of clearing it up. If you look online for guides on how to clean the inside of car windows, you'll find that nearly every single one recommends the following materials:
Microfiber cloth
Store-bought glass cleaner or a homemade cleaning mix (made with water, a teaspoon of dishwashing liquid, a few drops of vinegar)
Rubbing alcohol
How to Clean a Car Windshield Inside: Four Steps
So what is the best method of learning how to clean inside car windows? Our service team believes the following steps will get your windows the clean they need:
Wipe the windshield down with a clean, dry microfiber cloth to remove any dirt.
Use another cloth to apply a bit of rubbing alcohol in order to remove any grease from the glass.
Spray your glass cleaner on the other side of your microfiber cloth (not on the windshield). Then, wipe the glass in a circular motion.
Completely dry the glass. Any glass cleaner left on the windshield will leave residue or streaks.
Get More Car Care Tips at Rusnak/Pasadena Porsche
Of course, when you're in need of a full-detail, or if you'd simply prefer our team of experts to teach you how to clean a car windshield in-person, schedule an appointment online today. Our service experts will be glad to help you with everything from cleaning your Porsche, Porsche convertible top care, or learning how to pronounce Porsche!