How to Pronounce Porsche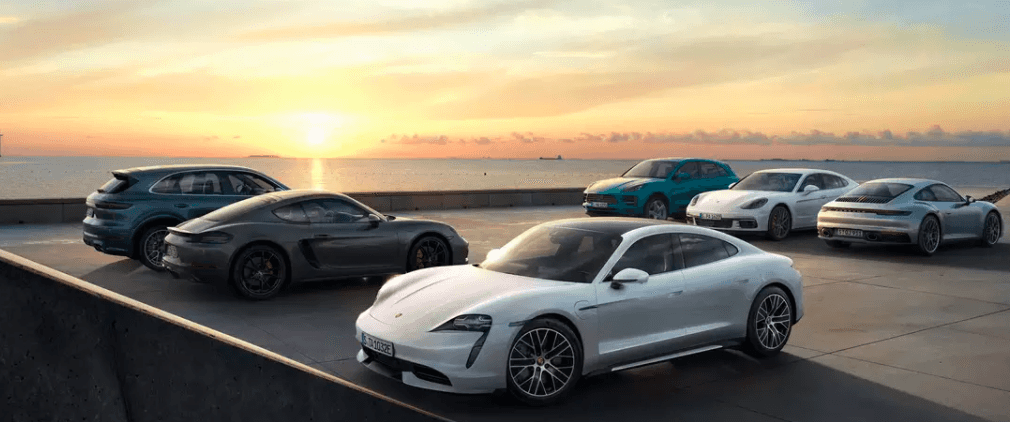 ---
---
How do you say Porsche? While it may seem trivial, discerning Los Angeles and Arcadia motorists know that mispronouncing Porsche is certainly a faux pas. At Rusnak/Pasadena, we're always happy to help make your purchase and ownership experience as complete and enjoyable as possible. So, how is Porsche pronounced? One of the most common pronunciations we hear is "Porsch." However, this variation is not quite correct. In its proper form, "Porsche" is actually a two-syllable word, simply pronounced, "Por-shuh." Learn the answer to "how is Porsche pronounced" and more with our team!
A Brief Porsche History
Learning how to pronounce Porsche is just the beginning. Let's take a moment to look more closely at this automaker's illustrious history. The Porsche brand was first born in 1948 after extensively modifying Volkswagen models. A few months later, the first Porsche model made its way through Stuttgart. Then, in 1950, the world-renowned classic Porsche 356 entered production, cementing its legacy in the auto industry worldwide. Read on for more other historical milestones of the Porsche brand:
1953: The 550 Spyder won its first race at the Nürburgring.
1956: The 10,000th Porsche 356 is produced, which coincided with the automaker's 25th anniversary.
1964: The series production of the Porsche 911 commences, redefining style and performance.
1972: Porsche AG was founded.
1974: The Porsche 911 Turbo made its debut at the Paris Auto Show. It was the first production sports car that featured an exhaust turbocharger and pressure regulator.
1996: The 1 millionth Porsche vehicle is produced on July 15.
2002: The Porsche Cayenne SUV is the third model line produced by the brand.
2005: Construction of the Porsche Museum begins in Zuffenhausen.
2016: The new Panamera G2 makes its world debut in Berlin.
You've answered the question, 'How do you pronounce Porsche?" and you've got the general contours of Porsche history! You're well on your way to becoming a genuine Porsche expert, and the team at our dealership would love to help you take the next steps.
Learn More From the Team at Rusnak/Pasadena
Now that you know how to pronounce Porsche, it's time to see how you can get behind the wheel. Don't hesitate to contact Rusnak/Pasadena near Glendale to see how you can schedule a test drive in your favorite Porsche in our new model inventory. We can also help you learn about the top speeds of a Porsche, Porsche Connect, Porsche history, and more!