When to Replace Your Tires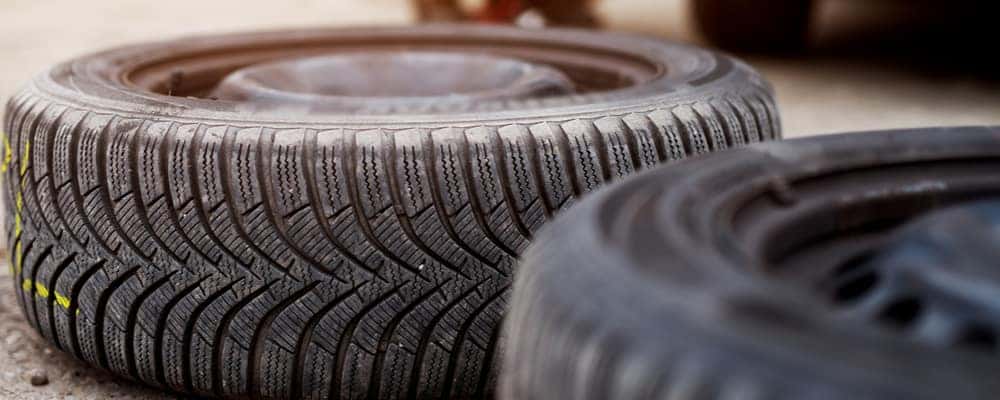 Changing your tires on time is important for maximizing the performance of your Porsche and keeping it in good working condition. Follow this guide from your certified Porsche service team near Alhambra, and then bring your car into our service center to get the kind of Porsche service Pasadena drivers are looking for–including air-cooled Porsche service!
Signs it's Time to Change Your Tires
Tire Tread Depth – The easiest way to tell it's time to change your tires is to check the tread depth. Take a penny, turn it upside down, and insert it into the tread. If you can see the top of Lincoln's head, then your tires need to be replaced.
Sidewall Bubble – If there's a bulge on your sidewall there was probably some impact damage to the tire and you should replace it right away.
Rough Ride Quality – If you've realized that your car isn't riding as smoothly as usual, it could either be an issue with your suspension or a sign that it's time for a new set of tires.
Frequent Low Tire Pressure – If you find your tires frequently have low tire pressure, then they likely have a leak and/or need to be replaced.
How to Extend the Life of Your Tires
If you're looking to keep your tires lasting longer in Burbank, then bring it in for Porsche service in Pasadena to have our technicians:
Check your tire pressure. – Keeping your tires pumped will improve your performance and efficiency while also preventing your tires from wearing down.
Get your tires rotated and your wheels aligned. – Getting a tire rotation and wheel alignment a couple times a year will help prevent uneven tire tread and extend tire life.
Tire Replacement Cost
No matter where you go for Pasadena Porsche service, the cost of a tire replacement will depend on a number of variables, including:
Tire size
Tire type
Tire brand
In general, though, Porsche tires are made for high-performance situations, so you expect to pay a bit more for that adrenaline-inducing response.
Count on Our Technicians for Professional Pasadena Porsche Service
Count on the certified Porsche technicians at Rusnak Pasadena Porsche for all your Porsche service, Porsche OEM parts, tire changes near Arcadia. We're located at 325 W. Colorado Boulevard in Pasadena, CA, and you can reach our service department at (844) 242-2521. While you're here, check out our overview of the common reasons your "check engine" light might be flashing, as well as our overview of when to get a tire alignment,Porsche car care products, and when to replace your cabin air filter.