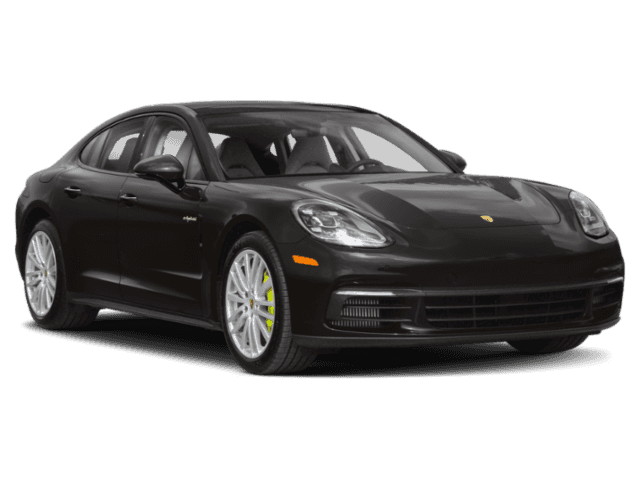 2019 Porsche Panamera e-Hybrid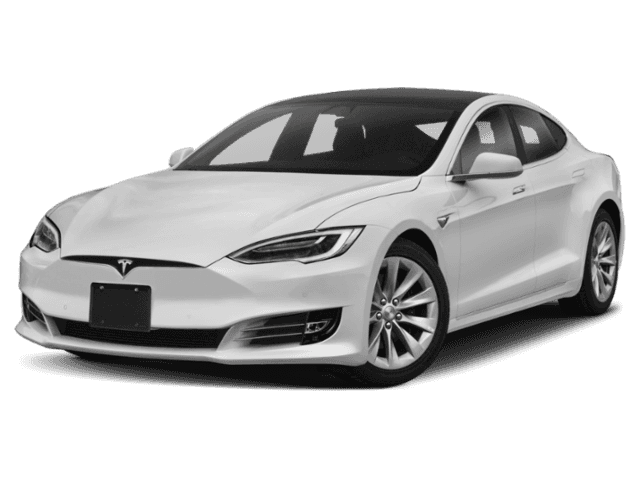 2019 Tesla Model S
2019 Porsche Panamera e-Hybrid vs. 2019 Tesla Model S
2019 Porsche Panamera e-Hybrid
8-speed Porsche Doppelkupplung (PDK) transmission
Are you looking for a high-performance executive sedan that also offers a high-tech drivetrain? Both the 2019 Porsche Panamera e-Hybrid and the 2019 Tesla Model S are popular options for high-profile drivers from Arcadia to Los Angeles. But which is the best reflection of your lifestyle and personality? Our team at Rusnak/Pasadena Porsche have compared them head-to-head to help you decide which is right for your spirited drives through Glendale! We'll help you discover the Porsche Panamera available in our online inventory that's ready to compliment you.
Panamera e-Hybrid vs. Model S: Top Track Speed
Both the Tesla Model S and the Panamera e-Hybrid offer incredibly strong acceleration that's comparable to many super cars. However, when you get going past 150 MPH, the Panamera e-Hybrid shows its Autobahn heritage. While the Tesla Model S has a top speed of up to 163 MPH, the Panamera e-Hybrid can reach speeds of up to 192 MPH with the proper equipment.
Panamera e-Hybrid vs. Model S: Performance Features
Both the Panamera e-Hybrid and the Tesla Model S offer impressive performance, but only the Panamera e-Hybrid comes infused with decades of Porsche racing heritage and technology.
Engines: The Panamera e-Hybrid comes with either a twin-turbocharged 2.9L V6 engine with e-Hybrid system, or twin-turbocharged 4.0L V8 engine paired with an e-Hybrid system. The Tesla Model S is offered only with a dual-motor electric system
Transmissions: The Panamera e-Hybrid is equipped with the race-developed Porsche PDK 8-speed transmission. Meanwhile, the Model S uses a direct-drive system that is technically only one-gear.
Performance Technology: Only the Panamera e-Hybrid is available with the Sport Chrono package, which offers such as a performance display, sport tuned suspension, transmission, and engine.
Panamera e-Hybrid vs. Model S: Interior Features
While the Tesla Model S offers many flashy interior features for you to enjoy, Porsche models are crafted in a way that only a venerable German manufacturer can achieve. Features you'll find inside the Panamera e-Hybrid include:
Touchscreen Display: The Panamera provides a large and easy-to-navigate 12.3-inch high-resolution touchscreen display
Climate Control: Occupants can customize their comfort with the standard four-zone automatic climate control system in the Panamera.
Rear Seat Entertainment System: When you're taking long business trips, your passengers in the back of your Panamera e-Hybrid can enjoy exclusive Porsche rear seat entertainment. A comparable feature is not offered on the Tesla Model S.
Test Drive a New Panamera e-Hybrid at Rusnak/Pasadena Porsche
Now that you know you want to take home legendary the Porsche performance of a Panamera e-Hybrid, it's time to contact the team at Rusnak/Pasadena Porsche. We'll work with you closely to ensure you find the perfect executive performance sedan to make an impression in the streets of Alhambra and Burbank. Be sure to read up on Panamera pricing and the Porsche Panamera interior beforehand!
Want to learn more about our range of Porsche models? Compare the Porsche Cayenne vs. Maserati Levante, compare the Macan vs. Audi Q5, or compare the Porsche Macan vs. Porsche Cayenne with our team.
Learn More With Rusnak/Pasadena Porsche
Contact Us Taycan Inventory The 2020 Porsche Taycan is one of the most hotly anticipated Porsche models since the jaw-dropping Porsche 918 Spyder hypercar. But just what makes this all-electric Porsche so special? You don't just have to take our word for it! Our team at Rusnak/Pasadena Porsche near Los Angeles will help you learn more about…

Parts Department Find Your Cayenne Inside and out, the Porsche Cayenne offers a truly unique driving experience by combining advanced capability, peerless luxury, and motorsports-derived performance. But for some Los Angeles drivers, they want to personalize their cabin or add even more capability for their adventures past Burbank. To help you see how you can enhance…

View Cayenne Inventory2020 Porsche Cayenne Overview When you need an SUV that's available with supercar-level performance and world-class luxury, the 2020 Porsche Cayenne is sure to fit the bill. Whether you're looking for a 2020 Porsche Cayenne Coupe or a 2020 Porsche Cayenne Turbo, rest assured that each and every trim level offers impressive performance,…