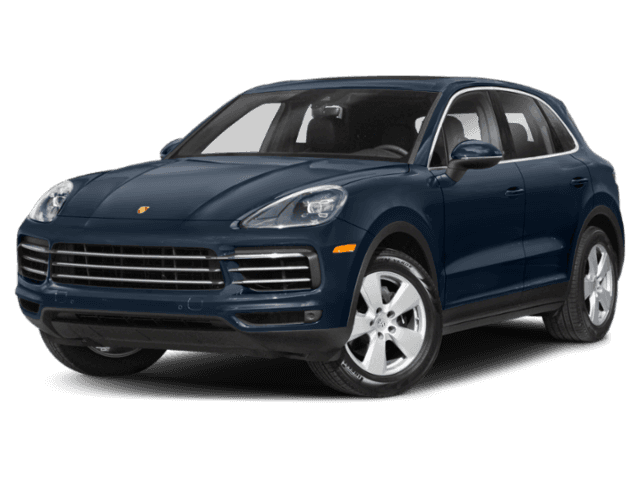 2020 Porsche Cayenne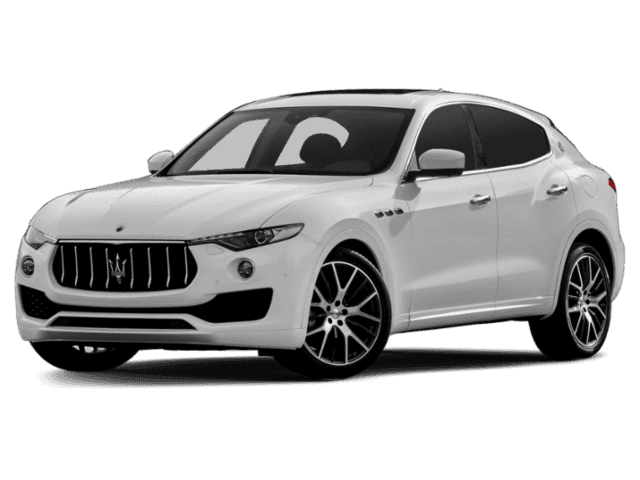 2020 Maserati Levante
2020 Porsche Cayenne vs. 2020 Maserati Levante
345 hp and 369 lb-ft of torque
340 hp and 331 lb-ft of torque
590 hp and 538 lb-ft of torque
670 hp and 663 lb-ft of torque
Drivers in and around Los Angeles looking for high-performance SUV are quick to consider the 2020 Porsche Cayenne and the 2020 Maserati Levante. Both are known for offering supercar level performance, hand-built luxury, and high-level technology features. But which best suits your Glendale to Los Angeles? Our team at Rusnak/Pasadena has compared both of these performance luxury SUVs for your consideration!
Porsche Cayenne vs. Maserati Levante: Pricing and Trims
Both the Cayenne and the Levante offer a range of performance, luxury, and technology features throughout their respective model ranges. Take a closer look at pricing below:
The base-model Porsche Cayenne comes in at $66,800 MSRP, and the top trim level Porsche Cayenne Turbo S e-Hybrid comes in at $161,900 MSRP.
Base model Maserati Levante starts at $76,980 MSRP, and the top trim level starts at $169,980 MSRP.
Porsche Cayenne vs. Maserati Levante: Interior Dimensions and Features
If you're looking for a combination of engineering and elegance, the Porsche Cayenne is the luxury SUV for you. After all, it offers superior cargo solutions, technology features, and comfort options:
Porsche Cayenne vs. Maserati Levante: Cargo Space
The Cayenne offers 27.2 cubic feet of space behind the second row. Meanwhile, the Levante only offers 20.5 cubic feet in the same area. The Cayenne also offers more total cargo space than the Levante.
Porsche Cayenne vs. Maserati Levante: Standard and Optional Features
Only the Porsche Cayenne offers an endlessly customizable and configurable interior
Choose the Cayenne if you want an interior cargo shade, or the ability to upgrade with a head-up display.
Only the Cayenne offers a head-up display and available built-in night vision feature.
Porsche Cayenne vs. Maserati Levante: Interior Dimensions and Features
When comparing the Porsche Cayenne vs. Maserati Levante, it's clear that you want an SUV that offers supercar-level performance. While the Maserati Levante offers comparable performance, only the Cayenne offers quintessentially Porsche athleticism. Key Cayenne performance specs are as follows:
Available Twin-Turbocharged 4.0L V8 Engine and
Up to 670 Horsepower
0-60 MPH in 3.6 Seconds
Top speed of up to 183 MPH
Towing Capacity of up to 7,700 pounds
Find Your Porsche Cayenne at Rusnak/Pasadena
Are you ready to get behind the wheel of the world's first SUV with Porsche performance? Contact Rusnak/Pasadena today. We're your Los Angeles-area source for 2020 Porsche Cayenne models. We'll help you take home a new Porsche Cayenne to enhance your drives through the Arcadia area, and we'd love to help you learn how to reduce interest costs. Be sure to read up on Porsche Cayenne specs to ensure that it's right for you.
We'd also love to help you compare the Porsche Macan vs. Porsche Cayenne or the Porsche Macan vs. Jaguar F-Pace.
Learn More With Rusnak/Pasadena
What can you expect from the interior of the Porsche Panamera? Whether you opt for the sedan body style, the spacious Executive upgrade, or the Sport Turismo hatchback, you'll love what you find inside the cabin! Our in-depth guide to the 2023 Porsche Panamera interior covers everything you'll need to know about the latest model…

The 2023 Porsche Panamera looks just as good as it feels to drive, and nothing compares to the feeling of bringing home a powerful new sports car in your very favorite color. As any driver familiar with Porsche will know, the brand offers its iconic models in a stunning range of colors—and the Panamera is…

2022 Models Displayed The new Porsche Macan captures attention wherever it goes, and if you're searching for a high-powered and luxurious SUV, then you can't afford to overlook what it has to offer. We know that one of the most exciting parts of choosing a new vehicle is picking out the perfect paint, and…