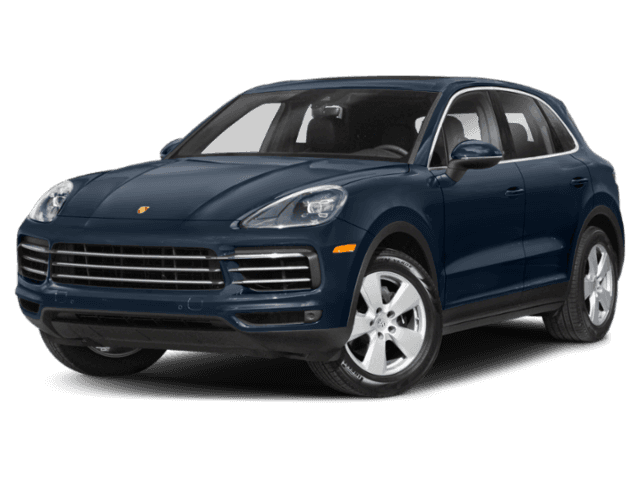 2020 Porsche Cayenne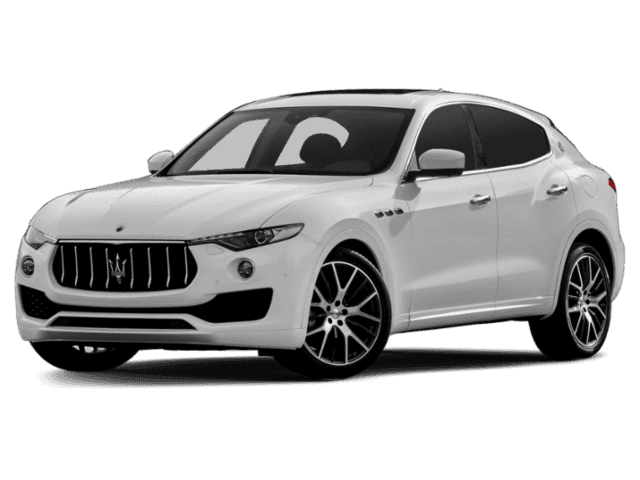 2020 Maserati Levante
2020 Porsche Cayenne vs. 2020 Maserati Levante
345 hp and 369 lb-ft of torque
340 hp and 331 lb-ft of torque
590 hp and 538 lb-ft of torque
670 hp and 663 lb-ft of torque
Drivers in and around Los Angeles looking for high-performance SUV are quick to consider the 2020 Porsche Cayenne and the 2020 Maserati Levante. Both are known for offering supercar level performance, hand-built luxury, and high-level technology features. But which best suits your Arcadia to Los Angeles? Our team at Rusnak/Pasadena Porsche has compared both of these performance luxury SUVs for your consideration!
Porsche Cayenne vs. Maserati Levante: Pricing and Trims
Both the Cayenne and the Levante offer a range of performance, luxury, and technology features throughout their respective model ranges. Take a closer look at pricing below:
The base-model Porsche Cayenne comes in at $66,800 MSRP, and the top trim level Porsche Cayenne Turbo S e-Hybrid comes in at $161,900 MSRP.
Base model Maserati Levante starts at $76,980 MSRP, and the top trim level starts at $169,980 MSRP.
Porsche Cayenne vs. Maserati Levante: Interior Dimensions and Features
If you're looking for a combination of engineering and elegance, the Porsche Cayenne is the luxury SUV for you. After all, it offers superior cargo solutions, technology features, and comfort options:
Porsche Cayenne vs. Maserati Levante: Cargo Space
The Cayenne offers 27.2 cubic feet of space behind the second row. Meanwhile, the Levante only offers 20.5 cubic feet in the same area. The Cayenne also offers more total cargo space than the Levante.
Porsche Cayenne vs. Maserati Levante: Standard and Optional Features
Only the Porsche Cayenne offers an endlessly customizable and configurable interior
Choose the Cayenne if you want an interior cargo shade, or the ability to upgrade with a head-up display.
Only the Cayenne offers a head-up display and available built-in night vision feature.
Porsche Cayenne vs. Maserati Levante: Interior Dimensions and Features
When comparing the Porsche Cayenne vs. Maserati Levante, it's clear that you want an SUV that offers supercar-level performance. While the Maserati Levante offers comparable performance, only the Cayenne offers quintessentially Porsche athleticism. Key Cayenne performance specs are as follows:
Available Twin-Turbocharged 4.0L V8 Engine and
Up to 670 Horsepower
0-60 MPH in 3.6 Seconds
Top speed of up to 183 MPH
Towing Capacity of up to 7,700 pounds
Find Your Porsche Cayenne at Rusnak/Pasadena Porsche
Are you ready to get behind the wheel of the world's first SUV with Porsche performance? Contact Rusnak/Pasadena Porsche today. We're your Los Angeles-area source for 2020 Porsche Cayenne models. We'll help you take home a new Porsche Cayenne to enhance your drives through the Glendale area, and we'd love to help you learn how to reduce interest costs.
Learn More With Rusnak/Pasadena Porsche
Contact Us New Inventory All-new and ready to revolutionize the auto industry, the 2020 Porsche Taycan is here to combine all-electric capability and convenience with race-proven Porsche engineering and performance for the very first time. Drivers who decide to pay the 2020 Porsche Taycan price will get more out of every Los Angeles-area commute. Rusnak/Pasadena Porsche will…

Whether you plan on getting behind the wheel for yourself, or if you prefer to settle into the back seat for your commute, there's a perfect 2020 Porsche Panamera for sale in our new model inventory that's sure to satiate. Our team at Rusnak/Pasadena Porsche will help you learn more about Porsche Panamera features that you'll…

It goes without saying the the redesigned 2020 Porsche 911 offers visceral performance and world-class technology. But just what does the Porsche 911 interior have in store to make your Los Angeles drives truly unforgettable? Our team at Rusnak/Pasadena Porsche is ready to highlight our favorite Porsche 911 interior features and options to help you find out….