Porsche OEM Parts vs. Aftermarket Porsche Parts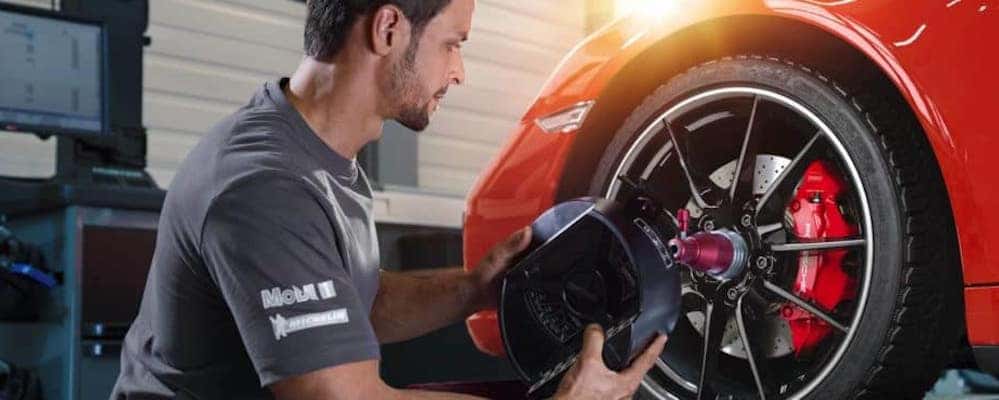 If you want to ensure that your Porsche model performs at its fullest potential, it's essential that you perform all repairs with genuine Porsche OEM parts. After all, they have been engineered to work perfectly with your model, as they're the same parts that are used during production. Our team is here to help you learn more about how you can reap the benefits of using Porsche OEM parts vs. aftermarket Porsche parts.
The Benefits of Porsche Genuine Parts
Porsche OEM parts are the only parts that have been crafted with Porsche themselves. This ensures superior performance and longevity, giving you the performance you require.
Porsche Genuine Parts last longer due to their quality construction.
Their design makes them less susceptible to wear and tear.
Using Porsche Genuine Parts ensures that your vehicle retains as much of its value as possible.
The Risks of Aftermarket Porsche Parts
Sure, there are some aftermarket Porsche parts that might get the job done just fine. However, there are several risks associated with choosing aftermarket parts rather than the OEM alternative.
Lower quality – With so many aftermarket options to choose from, it may be difficult to find the part you need and to ensure its quality. With Porsche Genuine Parts, it is easy to find the exact components your vehicle requires–a component which has been carefully designed to work just as the part it replaced.
No warranty – Most aftermarket parts do not come with a warranty, so if it does not work as it should, you will likely be out of luck. OEM parts typically have warranty coverage against defects for added peace of mind. Case in point, 

genuine Porsche parts are covered by a 2-year/unlimited-mile factory warranty.

Void your vehicle warranty – Sometimes, using aftermarket parts can actually void the warranty on your vehicle. Choosing OEM Porsche parts is the safe bet.
Find Quality OEM Porsche Parts at Rusnak/Pasadena
Are you looking for Porsche OEM parts? Don't hesitate to contact us online, and our team will be standing by to help you take them home today. And of course, our service specialists will help you install it with ease. Schedule service today, or give us a call at (626) 376-4504 if you have any questions. We'd also love to help you learn how to reduce interest costs by paying your loan early, about the best La Canada restaurants, and about what makes in-house auto financing different.
Learn More With Rusnak/Pasadena
The Porsche Cayenne is popular in Glendale for its versatility. Offering two body styles, a traditional SUV and a Coupe, the Cayenne blends the classic performance of a Porsche with the enhanced cargo space and capability of an SUV. But, when choosing between the two body styles, Arcadia drivers will want to consider the…

The 2023 Porsche 718 Cayman delivers superior handling and plenty of power, making it perfect for Los Angeles drivers who want an iconic brand and many enjoyable daily drives. Contact UsNew Cayman 718 Inventory No matter which configuration you decide to bring home, the Porsche 718 Cayman specs will impress anyone who looks…

What can you expect from the interior of the Porsche Panamera? Whether you opt for the sedan body style, the spacious Executive upgrade, or the Sport Turismo hatchback, you'll love what you find inside the cabin! Our in-depth guide to the 2023 Porsche Panamera interior covers everything you'll need to know about the latest model…