What Are In-House Financing Car Dealers?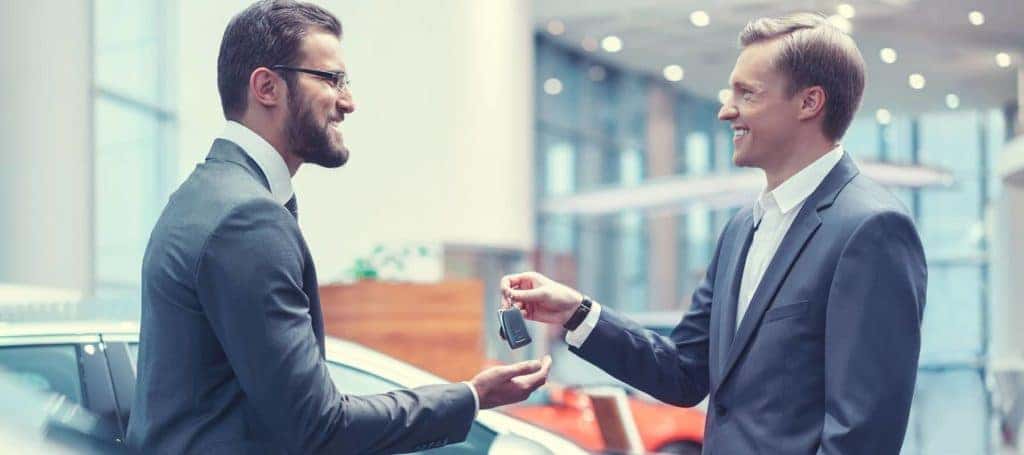 Looking for more flexibility when it comes to your car loan and interest payments? In-house financing car dealers near Pasadena give drivers more control over repayment schedules, including the option to pay off your loan early and avoid future interest. In-house financing simply means that you finance your Porsche vehicle directly through your dealership, rather than typical auto financing with a bank. Read below to learn how in-house financing car dealers can help you pay less interest!
Benefits of Financing In-House
When you choose to fiance in-house, you'll enjoy the benefit of customized financing. As your local dealer, and financing servicer, we'll work harder to craft a flexible financing solution that fits your needs. That means we'll work with you to find ways to save money over the course of your loan, giving Los Angeles drivers the flexibility to pay off the loan in full before the end of the term and cut interest costs. Besides savings, in-house financing offers numerous advantages:
Easier pre-approval
Extend your original warranty
Flexible interest rates
Build your credit score
For details on financing your next Porsche vehicle, feel free to contact the finance center at Rusnak/Pasadena.
What to Watch Out For
You have choices when it comes to in-house financing car dealers. Why buy from us? Unfortunately, not all dealerships are honest. Be aware of the following signs that a car dealer could be running an in-house financing scam:
The car dealer doesn't report to a credit bureau.
You're allowed to leave the lot before reaching a consensus on the payment term.
There are wording differences in the fine print, like "approved" vs. "approval."
The dealer makes a statement about manufacturer "approval." A dealer that is officially approved by the manufacturer doesn't need to call attention to that fact.
The dealer calls to tell you your financing plan fell through and you need to provide more money, or they quote a higher interest rate than before.
Explore In-House Financing with Rusnak/Pasadena
If you're looking for in-house financing car lots near Glendale, we offer a wide selection of new and used Porsche models whether you're eyeing a 2020 718 Cayman or that nearly-new Macan. We always feature in-house financing cars and lease specials so you can get a great deal — and enjoy superb Porsche craftsmanship for years to come.
Want to learn more with our team? Learn about our favorite La Canada restaurants today.
Learn More With Rusnak/Pasadena
The Porsche Cayenne is popular in Glendale for its versatility. Offering two body styles, a traditional SUV and a Coupe, the Cayenne blends the classic performance of a Porsche with the enhanced cargo space and capability of an SUV. But, when choosing between the two body styles, Arcadia drivers will want to consider the…

The 2023 Porsche 718 Cayman delivers superior handling and plenty of power, making it perfect for Los Angeles drivers who want an iconic brand and many enjoyable daily drives. Contact UsNew Cayman 718 Inventory No matter which configuration you decide to bring home, the Porsche 718 Cayman specs will impress anyone who looks…

What can you expect from the interior of the Porsche Panamera? Whether you opt for the sedan body style, the spacious Executive upgrade, or the Sport Turismo hatchback, you'll love what you find inside the cabin! Our in-depth guide to the 2023 Porsche Panamera interior covers everything you'll need to know about the latest model…