2019 Porsche 911 GT3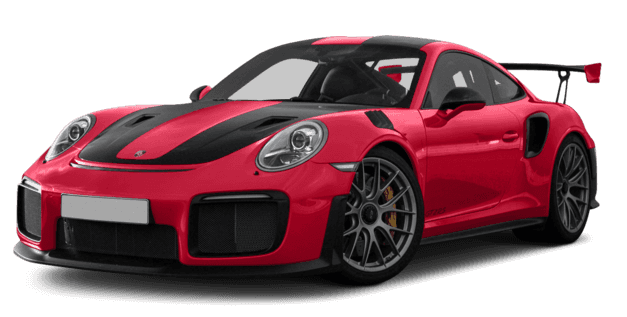 2019 Porsche 911 GT2 RS*
2019 Porsche 911 GT3 vs. GT3 RS vs. GT2 RS
The 2019 Porsche 911 lineup presents a tremendous range of performance and design options, each of which gets this model's iconic 2-door design, a flat-six engine, and a spirited performance that's both responsive and powerful. Take a look at this comparison of the Porsche 911 GT3, GT3 RS, and GT2 RS to get a sense of some of your options, and then find out more about all of these high-performance supercars near Glendale at Rusnak Pasadena Porsche in Pasadena.
Price
911 GT3 – MSRP from $143,600
911 GT3 RS – MSRP from $187,500
911 GT2 RS – MSRP from $293,200
Engine Specs
The 2019 Porsche 911 serves up staggering levels of power throughout the lineup, including the GT2 RS, which the fastest street legal vehicle on the market today, moving from 0 to 60 mph in just 2.7 seconds. The robust engine specs on each of the three models listed below comes matched to features like a torque-vectoring rear differential, the coveted 7-speed PDK transmission, and rear-wheel steering.
911 GT3 – 4.0L flat-6 (500 hp, 339 lb-ft of torque)
911 GT3 RS – Specially tuned 4.0L flat-6 (520 hp, 346 lb-ft of torque)
911 GT2 RS – 3.8L flat-6 twin-turbo (700 hp, 553 lb-ft of torque)
Performance Design
The GT3 sets the base for this lineup of performance-oriented Porsche 911 models with a lightweight frame, performance-tuned suspension tuning, carbon-ceramic brakes, and a standard PDK transmission. The GT3 RS takes it to the next level with aerodynamic body enhancements, more carbon fiber parts, and a magnesium rooftop. The GT2 RS takes the best of the GT3 RS's design elements and adds its powerful twin-turbo engine.
Finance or Lease a 2019 Porsche 911 Near Los Angeles Today!
Check out the current lineup of new Porsche 911 models for sale near Alhambra, and find out which Porsche models are available as convertibles, before scheduling a test drive at Rusnak Pasadena Porsche. We also offer plenty of lease specials where you can find some of the best deals available. Our dealership is located at 325 W. Colorado Boulevard in Pasadena, CA, and you can reach us at (844) 242-2516.
Make an Inquiry