What Are The Porsche Extended Warranty Options?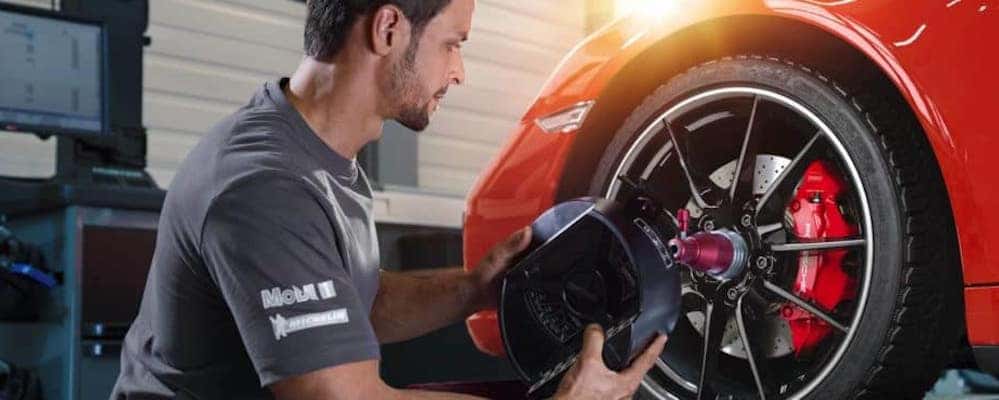 When you take home a new Porsche, you want to ensure its safety, condition, and performance for years to come! Afterall, a Porsche is an investment that you can drive. Needless to say, we're often asked about Porsche warranty coverage, as well as Porsche extended warranty options for Los Angeles drivers. Read on to learn more about the supplementary protection plans that you can enjoy in tandem with your Porsche limited warranty plan.
Porsche Limited Warranty
Every new Porsche comes with impressive warranty protection. It ensures that Rusnak/Pasadena will help Los Angeles-area cover their Porsche sports variety of ways if their cars need service. The factory warranty begins the moment you drive your Porsche home from the dealership and lasts four years or 50,000 miles, whichever occurs first*. This warranty would colloquially be referred to as a "bumper-to-bumper" warranty, implying that the warranty covers the majority of the parts that compose your Porsche.
Exclusions include items that are expected to obtain normal wear and tear, like brake pads and windshield wipers. Similarly, exterior cosmetic damage is unlikely to be covered. This warranty will keep your car mechanically sound as you cruise along the Malibu coast. But what if you want to extend this warranty, or ensure every inch of your Porsche is covered?
Glendale Drivers Can Extend and Enhance Their Warranties
Depending on your needs, there are several additional protections you can add for exceptional peace of mind.
Vehicle Service Protection:

This benefit extends your warranty from four years/50,000 miles to 10 years or 100,000 miles, whichever comes first. Major components are covered, from engine, transmission, and drive axle parts to components related to climate control, electrical systems, and more.

Premier Tire & Wheel Protection:

This plan offers protection for your tires against hazards seen and unseen.

Dent Protection:

Maintaining the cosmetic beauty, not to mention value, of your vehicle is a priority for the Rusnak/Pasadena

Service Department

. If you obtain this warranty option, you'll be protected against door dings and minor dents without repainting.

Windshield Protection**:

To keep your car looking sleek as you run errands in Los Angeles, obtain this coverage, which will ensure chips and cracks caused by rocks and debris won't keep you up at night.

Key Protection***:

The advanced nature of your Porsche key makes it costly to fix or replace. With this option, you won't have to worry if your keys are lost or damaged.

Multi-Coverage Protection Packages:

The Rusnak/Pasadena

finance department

can also bundle the above options to ensure you get the most value out of your customized coverage. Packages available to you: Silver, which offers wheel and dent protection; Gold, which has the same protections as Silver, but adds windshield protection*; and then there's the Platinum Package, which has the same coverage as Gold, but adds key protection.
Porsche Certified Pre-Owned vehicles also come with their own warranty, which you can read about here.
Guaranteed Auto Protection
Guaranteed Auto Protection (GAP) helps protect against premature vehicle damage. If you have Porsche GAP protection, our Service and Finance Centers will be there if a worst-case scenario, like total loss due to an accident, theft, or natural disaster, occurs. GAP protection makes up the difference between you vehicle's worth and how much you still owe, including coverage for up to $1,500 of your primary insurance deductible, and waiving losses up to $50,000.
The Rusnak/Pasadena Finance Department: Warranty Experts
Are you curious about how you can take advantage of a Porsche extended warranty? Our team at Rusnak/Pasadena near Arcadia is here to help you better understand your options. Give us a call at (626) 376-4504, or contact us online to get your burning questions answered today. We'd also love to help you learn more about in-house auto financing, how long tires last, our Porsche 718 Cayman lease deals, and more.
Disclaimers:
*Applies for vehicles purchased and registered in the USA and Canada (outside the USA and Canada 2 years / unlimited miles).
**Windshield Protection is not available in Arizona and Florida.
***Key Protection is not available in California.