Coronavirus Preventative Measures for Your Porsche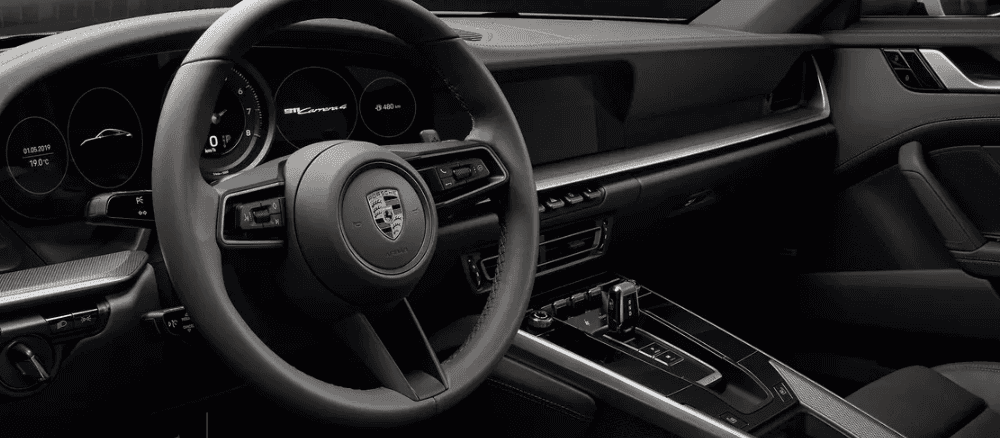 ---
---
There's no doubt that these uncertain times can be tough, but our team at Rusnak/Pasadena is always working to help our clients. For LA drivers in search of peace of mind, knowing what coronavirus preventative measures to take can help tremendously. No matter if you drive a Porsche 911 or Porsche Macan, our helpful tips can keep you just a bit safer. Let the service experts at Rusnak/Pasadena help you learn about coronavirus preventative measures for your Porsche.
Coronavirus Preventative Measures: What Areas Should I Clean?
Now that you've read up on the proper precautions to take before sanitizing your Porsche interior, take the following steps to sanitize your vehicle to prevent the spread of coronavirus. Keep in mind that it pays to be thorough and that it never hurts to go the extra mile.  Here's what you can do to get started:
Start with the steering wheel. When driving through Los Angeles, you'll be handling your steering wheel throughout. That means it's one of the dirtiest parts of your interior. Areas like stitching, seams, and multifunction controls can also be a trap for germs, so take care to clean them.
Clean interior and exterior door handles and buttons. Drivers also frequently touch their door handles and dash buttons or knobs. Be careful to not use a disinfectant wipe on exterior handles, as it may damage your paint. While you're working on the door, take a moment to wipe down all the controls for the windows and side mirrors. You should also wipe down the rearview mirror.
Wipe down the infotainment system. You spend lots of time handling your infotainment controls, so they're also important to keep clean. For your touch screen, use a microfiber cloth to remove fingerprints, then use an ammonia-free cleaner of your choice. Remember, harsh chemicals, paper towels, and tissues can damage the screen. If in doubt, use a cleaner that's safe to use on electronics like laptops and tablets.
Clean the cup holders, consoles, and storage areas. These areas are especially susceptible to crumbs and other debris. Be sure to get into these hard-to-reach areas to ensure cleanliness.
Clean your seats. Before cleaning any leather surface, it's important to perform a spot test to ensure that your chosen cleaners don't discolor any surfaces. Wipe down the fabric surfaces, then rinse promptly and dry it as much as possible with a clean dry cloth. Always condition your leather after cleaning.
Do you still have questions on what products you should be using? Contact our parts department to learn what you need to keep your Porsche clean.
Remember We're All In This Together
When it comes down to it, the most important steps you can take to prevent coronavirus and slow the spread of COVID-19 are the guidelines set out by the CDC. Our team at Rusnak/Pasadena is simply here to help you follow these precautions and stay safe.
Learn More with Rusnak/Pasadena
What can you expect from the interior of the Porsche Panamera? Whether you opt for the sedan body style, the spacious Executive upgrade, or the Sport Turismo hatchback, you'll love what you find inside the cabin! Our in-depth guide to the 2023 Porsche Panamera interior covers everything you'll need to know about the latest model…

The 2023 Porsche Panamera looks just as good as it feels to drive, and nothing compares to the feeling of bringing home a powerful new sports car in your very favorite color. As any driver familiar with Porsche will know, the brand offers its iconic models in a stunning range of colors—and the Panamera is…

2022 Models Displayed The new Porsche Macan captures attention wherever it goes, and if you're searching for a high-powered and luxurious SUV, then you can't afford to overlook what it has to offer. We know that one of the most exciting parts of choosing a new vehicle is picking out the perfect paint, and…