Are Extended Warranties Worth It?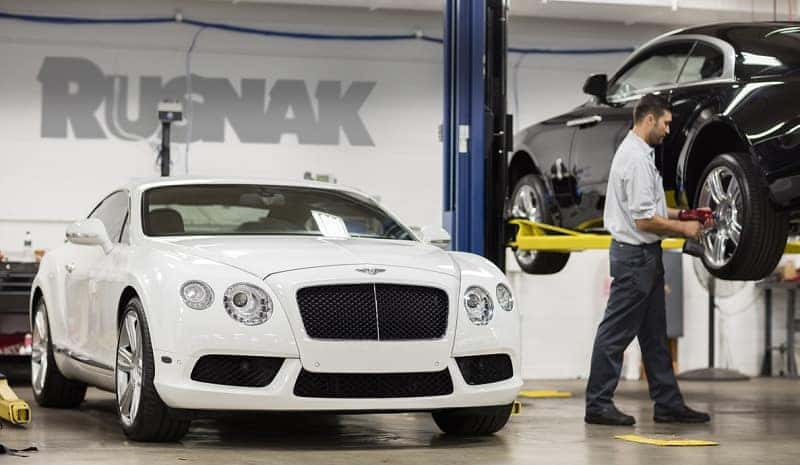 ---
---
When you're looking for the perfect Porsche in our inventory, there are so many different car buying options to consider. Finding the perfect sports car or SUV in our inventory is only one facet of the experience on the whole. One question that often comes up is, "should I buy extended warranties?" The answer relies on your Los Angeles lifestyle and your plans with your vehicle. Learn all about extended warranties, how they work, and what they cover with our financial experts at Rusnak/Pasadena.
What is an Extended Warranty?
An extended warranty is a supplementary warranty that can often be purchased when financing a new Porsche or used model. This coverage would be in addition to your factory warranty, and would cover you after it lapses. Plans may vary depending on your desired coverage, duration, and vehicle. In many cases, you can add extras like towing or roadside assistance.  An extended warranty can be looked at as a safety net in the event your major powertrain warranty ends, and a significant repair is needed. The extended warranty helps cover the cost of the repairs, so you can keep enjoying your drives through Arcadia and Alhambra.
Extended Warranties for New & Used Vehicles
Extended warranties can be added to both new and used vehicles, but coverage varies depending on vehicle, condition, and age. Whether you want to add an extended warranty on a new or used car, consider the following differences:
New Vehicles
When it comes to new vehicles and extended warranties, it's important to consider how long you plan on owning your vehicle, and how often you plan on driving it. If you plan to trade-in the vehicle in less than 10 years, then an extended warranty may not be the right choice. This is especially true if you don't plan on driving your vehicle every day. If you do plan on keeping the vehicle for 10 or more years or want to drive it daily, then an extended warranty is an options you should heavily consider.
Used Vehicles
Used Porsche models are certainly enticing value propositions, but their repairs do not depreciate alongside the value of the vehicle itself. When you visit the Rusnak/Pasadena service center, we'll have the vehicle inspected and potential issues estimated. From there you can decide whether or not you would like to purchase an extended warranty. Like with new vehicles, consider how long you plan on having that used vehicle before deciding.
Do I Need an Extended Warranty?
Are you ready to discuss your extended warranty options with our team of Porsche experts at Rusnak/Pasadena? Don't hesitate to contact us online or by phone at (626) 376-4504. One of our specialists will assist you as soon as possible. We'll help you explore your extended warranty options and coverage so you can choose a program that's right for you.
Learn More With Rusnak/Pasadena
The Porsche Cayenne is popular in Glendale for its versatility. Offering two body styles, a traditional SUV and a Coupe, the Cayenne blends the classic performance of a Porsche with the enhanced cargo space and capability of an SUV. But, when choosing between the two body styles, Arcadia drivers will want to consider the…

The 2023 Porsche 718 Cayman delivers superior handling and plenty of power, making it perfect for Los Angeles drivers who want an iconic brand and many enjoyable daily drives. Contact UsNew Cayman 718 Inventory No matter which configuration you decide to bring home, the Porsche 718 Cayman specs will impress anyone who looks…

What can you expect from the interior of the Porsche Panamera? Whether you opt for the sedan body style, the spacious Executive upgrade, or the Sport Turismo hatchback, you'll love what you find inside the cabin! Our in-depth guide to the 2023 Porsche Panamera interior covers everything you'll need to know about the latest model…