GT3 Pre-Owned Inventory
The following fully loaded Pre-Owned Porsche GT3 vehicles are currently available and will be sold with an extended factory bumper-to-bumper warranty included in the sale price. All necessary servicing that was due by time and/or miles has been completed. Your next service is due in one year or an additional 10,000 miles. For more information and to schedule an appointment, please do not hesitate to contact Stephen Rumph directly.
Each vehicle is displayed below with the original list of the options when new. We greatly appreciate the opportunity for your business!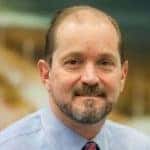 Stephen Rumph
srumph@rusnakautogroup.com
(626) 229-2886
NOTE: We have also just acquired a 2018 black on black GT3 Touring with only 282 miles! Photos coming soon.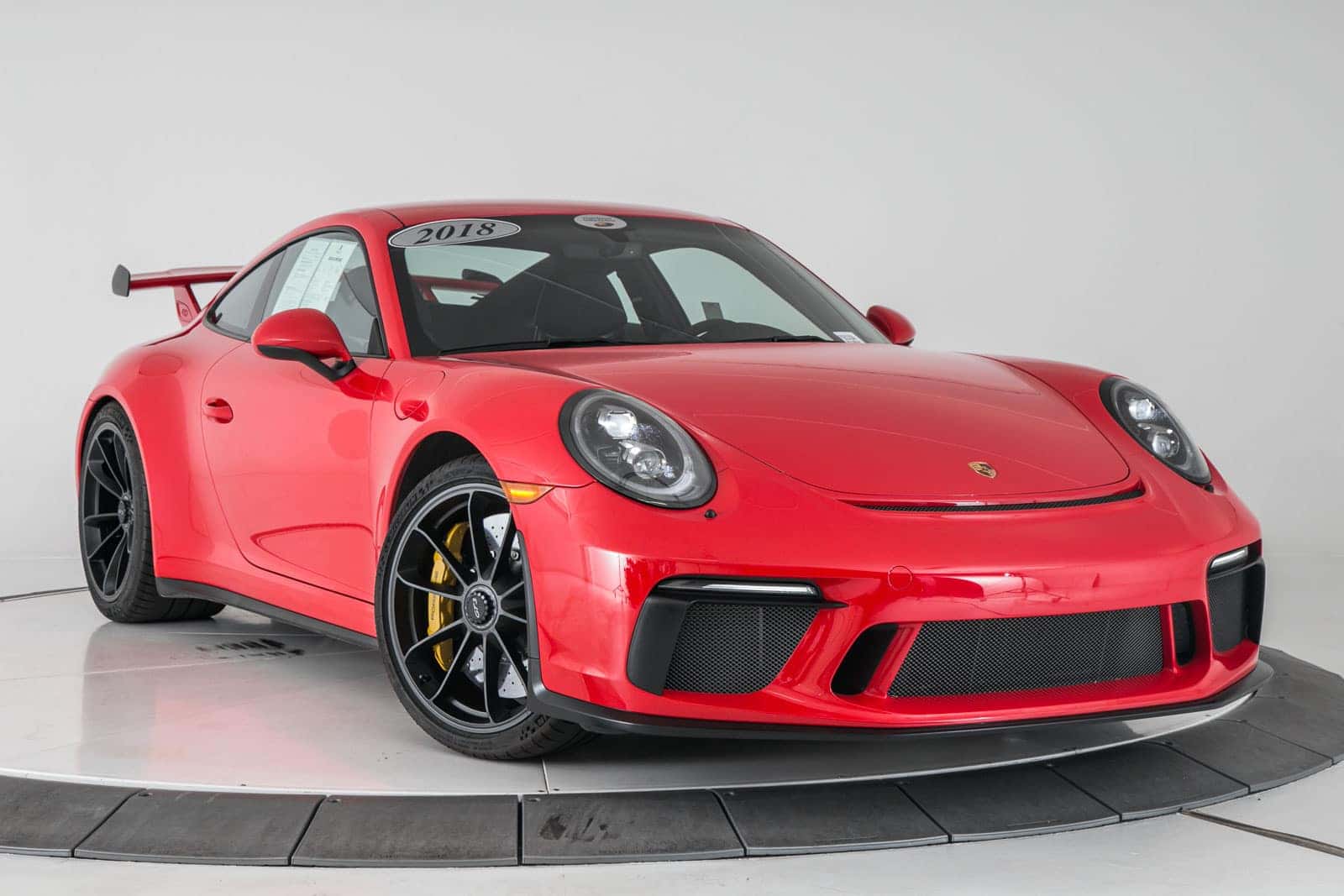 Build Sheet
Warranty protects until 11-16-2023 or unlimited miles
B62761 1 USD
Pos. MTYP/Option Text Retail Price
1 991810 911 GT3 143,600.00
2 G1 Guards Red 0.00
3 28 Standard Interior in Black Leather/Alcantara® 0.00
4 082 Extended Range Fuel Tank, 23.7 gal 140.00
5 450 Porsche Ceramic Composite Brakes (PCCB) 9,210.00
6 474 Front Axle Lift System 2,590.00
7 581 Luggage Net in Passenger Footwell 0.00
8 583 Smoking Package 0.00
9 810 Floor Mats 0.00
10 9VL BOSE® Surround Sound System 1,600.00
11 P11 Full Bucket Seats 5,200.00
12 P13 Automatically Dimming Mirrors with Integrated Rain Sensor 700.00
13 P1A Interior Trim in Anthracite Brushed Aluminum 0.00
14 QH1 Voice Control 0.00
15 QR5 Chrono Package w/ Preparation for Lap Trigger 550.00
16 XDK Wheels Painted in Satin Black 1,220.00
17 XEY LED Headlights in Black with Porsche Dynamic Light System 2,900.00
Total Retail Vehicle Price 167,710.00
Delivery, Processing and Handling Fee 1,050.00
Gas Guzzler Tax 1,000.00
Total of Charges & Taxes 2,050.00
Total Retail Price 169,760.00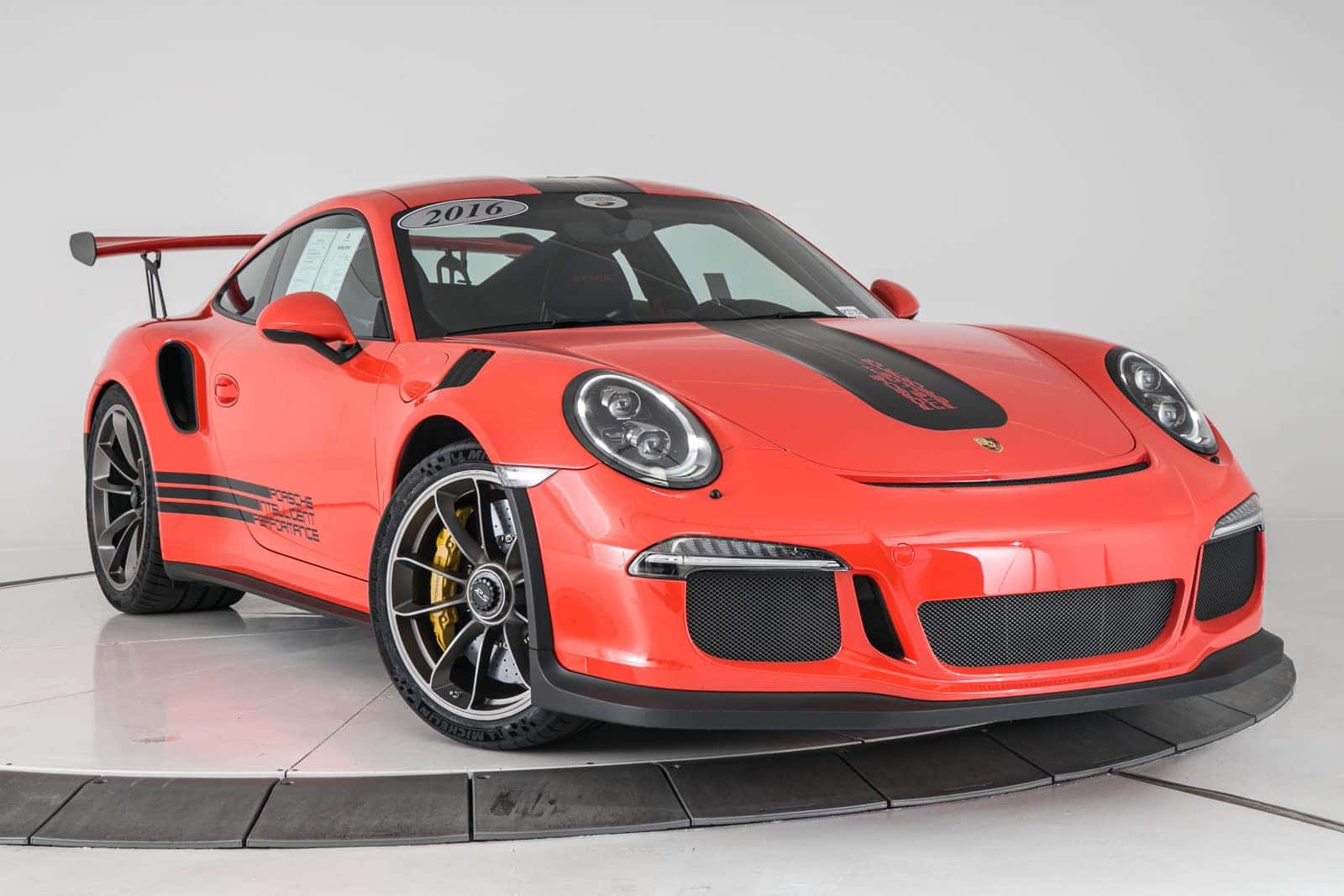 Build Sheet
Warranty protects until 2022 or unlimited miles
BASE 911 GT3 RS 175,900
192 Lightweight Battery (Lithium-Ion) 0
250 Porsche Doppelkupplung (PDK) Transmission 0
448 20″/21″ GT3 RS Wheels 0
450 Porsche Ceramic Composite Brake (PCCB) 0
474 Front axle lift system 0
490 Sound Package Plus 0
509 Fire Extinguisher 0
558 Seats Belts in Lava Orange 0
581 Luggage net in passenger footwell   0
630 Light Design Package 0
641 Electronic logbook   0
643 Sport Chrono Package (Porsche Track Precision App) 0
69 Leather Interior in Black/Lava Orange (Alcantara®) 0
690 SiriusXM® Satellite Radio and HD Radio Receiver 0
693 6-Disc CD/DVD Changer (with PCM) 0
810 Floor Mats 0
CGG Sport Chrono clock dial in Guards Red 500
CLN Belt Outlet Trim in Alcantara® 550
CLP Door Panel in Leather/Alcantara® 690
H2 Lava Orange 0
P13 Auto-Dimming Mirrors with Integrated Rain Sensor 0
P23 Porsche Communication Management (PCM) incl. navigation module 0
XES Preparation door-sill guards, illuminated 0
XEY LED Headlights in Black with Porsche Dynamic Light System (PDLS) 0
XFG Instrument dials in Guards Red 0 USD
XLJ Storage Compartment Lid in Alcantara® with Porsche Crest 0
XXD Door Sill Guards in Carbon Fiber, Illuminated 0
XXG Clear Taillights 0
XYB Fuel Cap with Aluminum Look Finish 213,660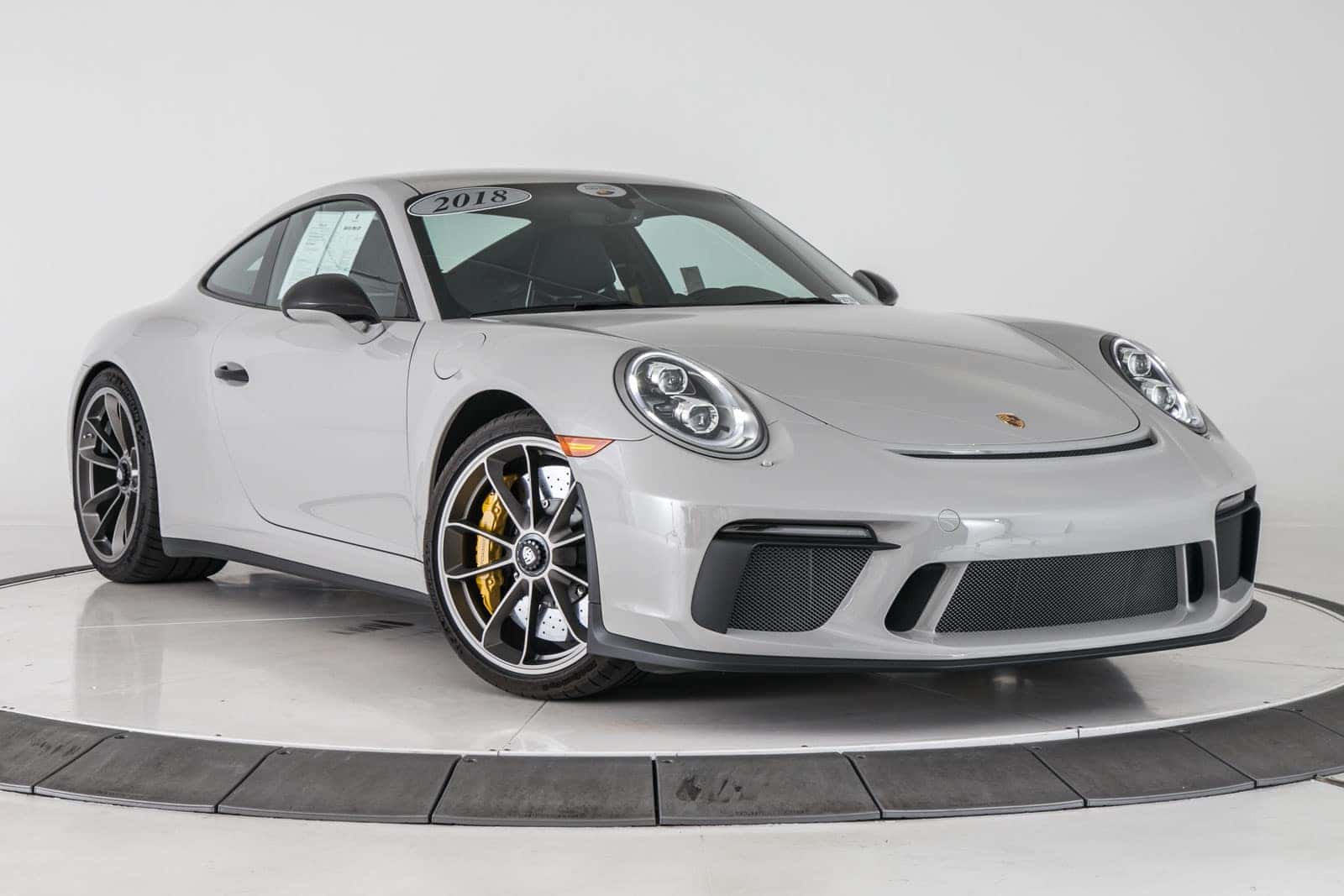 Build Sheet
Warranty protects until 03-16-2024 or unlimited miles
C17531 1 USD
Pos. MTYP/Option Text Retail Price
1 991810 911 GT3 143,600.00
2 3H Chalk 4,220.00
3 39 Leather Interior in Black with Cloth Seat Centers 3,480.00
4 039 Touring Package in Black 0.00
5 082 Extended Range Fuel Tank, 23.7 gal 140.00
6 450 Porsche Ceramic Composite Brakes (PCCB) 9,210.00
7 474 Front Axle Lift System 2,590.00
8 486 6-speed GT Sport Manual Transmission 0.00
9 602 LED Headlights with Porsche Dynamic Light System (PDLS) 2,290.00
10 810 Floor Mats 0.00
11 9VL BOSE® Surround Sound System 1,600.00
12 CGJ Sport Chrono Stopwatch Dial in White 510.00
13 CSX Window Triangle Trim in Carbon Fiber 730.00
14 CXM Door Panel Trim Package in Leather 690.00
15 CZW Dashboard Trim Package in Leather 1,770.00
16 EKG Interior Trim in Carbon Fiber i.c.w. Leather Interior 960.00
17 P11 Full Bucket Seats 5,200.00
18 P13 Automatically Dimming Mirrors with Integrated Rain Sensor 700.00
19 QH1 Voice Control 0.00
20 QR5 Chrono Package w/ Preparation for Lap Trigger 550.00
21 XDH Wheels Painted in Satin Platinum 1,220.00
22 XFJ Instrument Dials in White 860.00
23 XHN Seat Belts in Racing Yellow 360.00
24 XJA Door Handles in High Gloss Black 170.00
25 XJW Upper Housing of SportDesign Ext Mirrors in Carbon Fiber 1,420.00
26 XUB Headlight Cleaning System Covers Painted in Exterior Color 300.00
27 XXD Door Sill Guards in Carbon Fiber, Illuminated 1,280.00
28 XYB Fuel Cap with Aluminum Look Finish 160.00
Total Retail Vehicle Price 184,010.00
Delivery, Processing and Handling Fee 1,050.00
Gas Guzzler Tax 1,000.00
Total of Charges & Taxes 2,050.00
Total Retail Price 186,060.00